Buy Caffe Cagliari from Canada
Shipping:
Ships From:
Windsor, Ontario
Shipping Est.:
Receive by Thursday October 05
(additional shipping options at checkout)
Guarantee:
Currency:
Canadian Dollar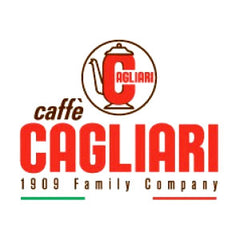 Caffe Cagliari nespresso compatible pods bring rich, flavourful flavour to nespresso machines. A unique combination of specialty grade Arabicas and high-grown Robusta beans balances exquisite, perfectly roasted Italian flavour with work-enhancing mental stimulation. Start your day off right with intense coffee aromas, thick cremas and full flavours. Perfect for straight espresso, lattes, cappuccinos and americanos.




Nespresso pods offer a true 1-touch espresso experience, with perfect pressure and crema extraction with their specially designed capsules. Capsules engineered to capture flavour and mix with the correct coffee roast and grind offer an experience superior to most cafes.

You'll always find the best deals, discounts and coupons on Caffe Cagliari at BuyCoffeeCanada.com

Not compatible with Nespresso Virtuoline. Compatible with Nespresso original.